Cover is for Cowards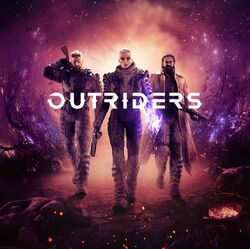 Outriders is a 1-3 player co-op RPG shooter set in an original, dark, sci-fi universe.
As mankind bleeds out in the trenches of Enoch, you'll create your own Outrider and embark on a journey across the hostile planet. With rich storytelling spanning a diverse world, you'll leave behind the slums and shanty towns of the First City and traverse forests, mountains and desert in the pursuit of a mysterious signal.
Combining intense gunplay with violent powers and an arsenal of increasingly twisted weaponry and gear-sets, Outriders offers countless hours of gameplay from one of the finest shooter developers in the industry – People Can Fly.
Worldslayer

Worldslayer is a full expansion to the game, taking players to the furthest reaches of Enoch. It has been developed with both new players and veterans in mind. Worldslayer content picks up after the events of Outriders, but any player can start with Worldslayer content even before playing the core Outriders content.
Classes
Perhaps the most important decision you'll make in playing the game is that of class. Each of the four unique classes offers you a separate skill tree that will define your own play style.
Game features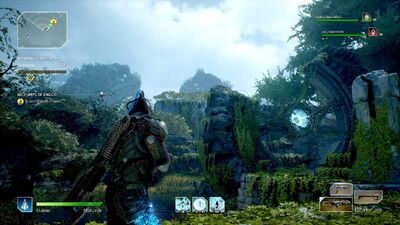 Because Outriders is a blend of a couple of genres, you're going to encounter a number of different new features. Here are just a few:
Outriders' brutal and bloody combat combines frenetic gunplay, violent powers and deep RPG systems to create a true genre hybrid.
Play single-player or join up to two friends in drop-in drop-out co-op as you tackle the horrors of a hyper-evolved planet.
Customise and upgrade your Outrider with countless items of mod-able guns and gear, as you leave humanity behind.  
About Us
We're a community run Wiki and maintained by people just like you! Created by fans, for fans, the Outriders Wiki is dedicated to creating a comprehensive and informative resource about Outriders on most major games platforms.
We also have a place for getting to know each other and to talk about Outriders in our Discussions. Or join us on the official Discord server in the #wiki_website channel.
Whether you are here to start editing or to chat with fellow users, you are welcome to sign up for an account!